Published on October 3, 2021 at 1:35 pm
We're getting near the end of the season for eating outdoors, so we took advantage of a beautiful day and headed to our favorite restaurant! JP's in Bowers Beach!! Been going there for damn near 30 years, and I've never been disappointed with a meal. There is indoor dining, and a large deck and bar out back, right on the inlet. The view is gorgeous, and I love the smell of the salt water. I was raised within walking distance of the ocean, 2 different rivers, several creeks, lots of lagoons. So a visit to Bowers is like a visit home without having to deal with Jersey traffic!!
We got down there early – we had 11am appointments for our annual flu shots, which was a quick "in-and-out" visit, and we were in Bowers before the noon opening time. With the beach a 5-minute walk away, we headed down there, and took a nice walk north on the white sand. The tide was coming in, the water looked inviting, but I did not jump in (though I have been known to do that, after a few beers!).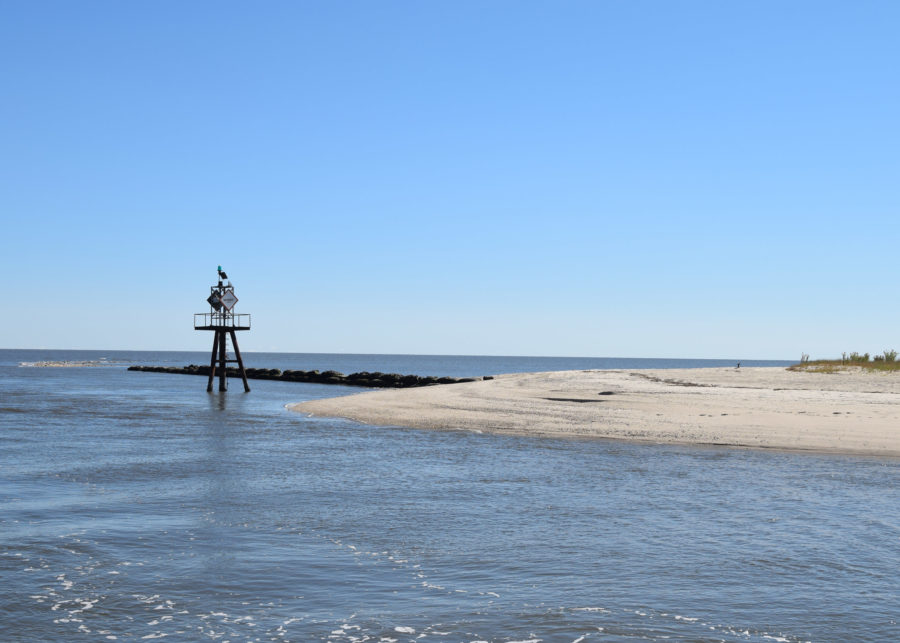 Saw this blooming on our walk to the beach, and thought that the flag in the background would make a nice shot.
This is the view from our table. We've already gotten our cold beers, and waiting for lunch to arrive. What a wonderful view!
The restaurant will be open until about Thanksgiving, then they close for the season. Outside dining will be "weather permitting," and indoor dining does provide large windows opening out to this view!