Pop and his new toys
He had to have a new truck, to pull the travel trailer he wanted to have. I didn't know all this at the time – I thought he was just upgrading his current vehicle, and once that arrived in the driveway, I thought we were done with "major expenditures." Once again, I was wrong, and not for the first time! He always has a plan in the back of his mind, and it arrives in little drips, like a melting icicle. And then the next purchase arrived.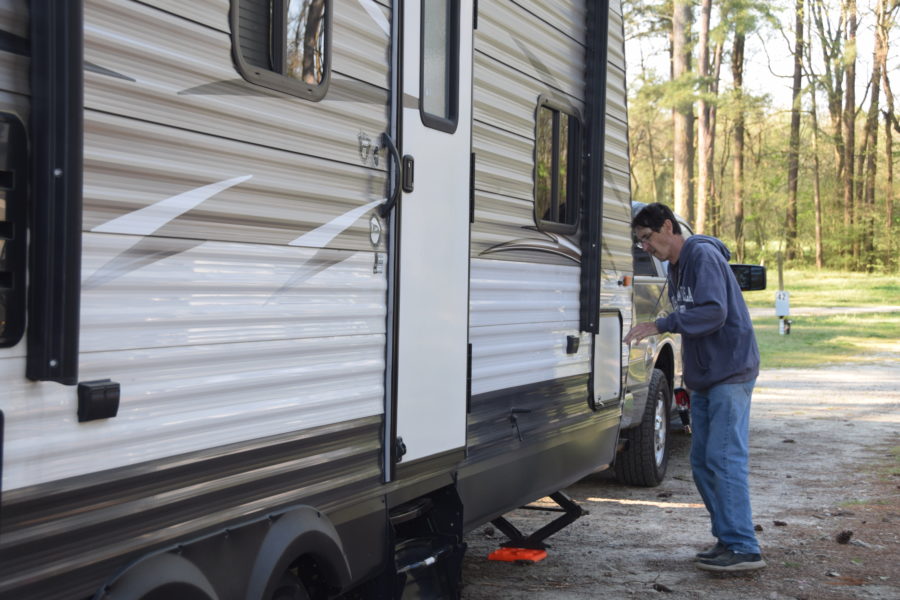 It is necessary to inspect every little gadget, thinking "What's this do?" "What can I put in here?" or "Am I ever gonna need/use this thing?" Then comes "And we're gonna need………" followed by a long list of stuff.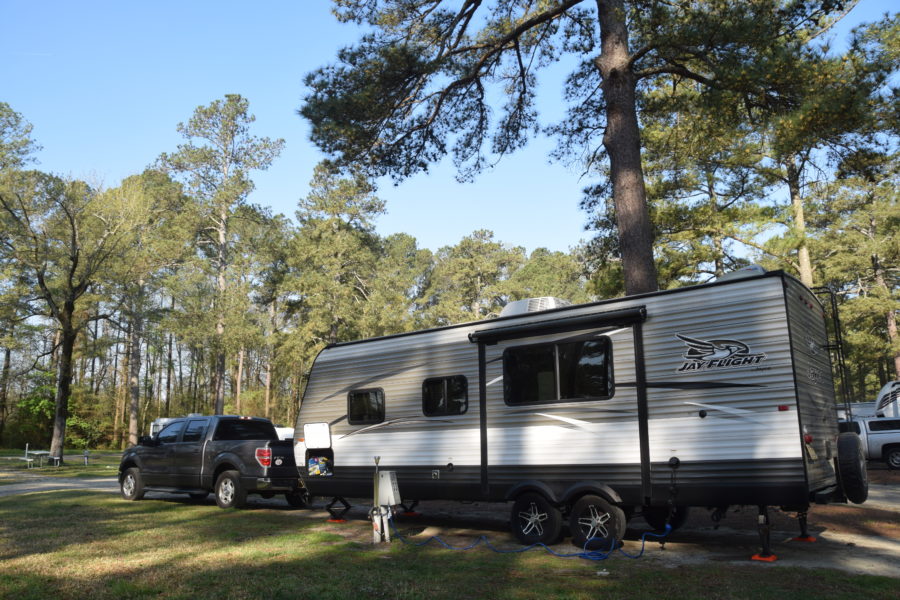 This was taken at the Enfield KOA near Rocky Mount, NC, about halfway between home and where daughter lived, mileage-wise. Lovely spot to stay overnight, all the sites were pull-throughs, so it was quick and easy to get in and out again in the morning: also very close to I-95!. Staff was very helpful. We immediately decided we'd stay in the same place on the way home.
This where we were heading on this first trip out with the new trailer!